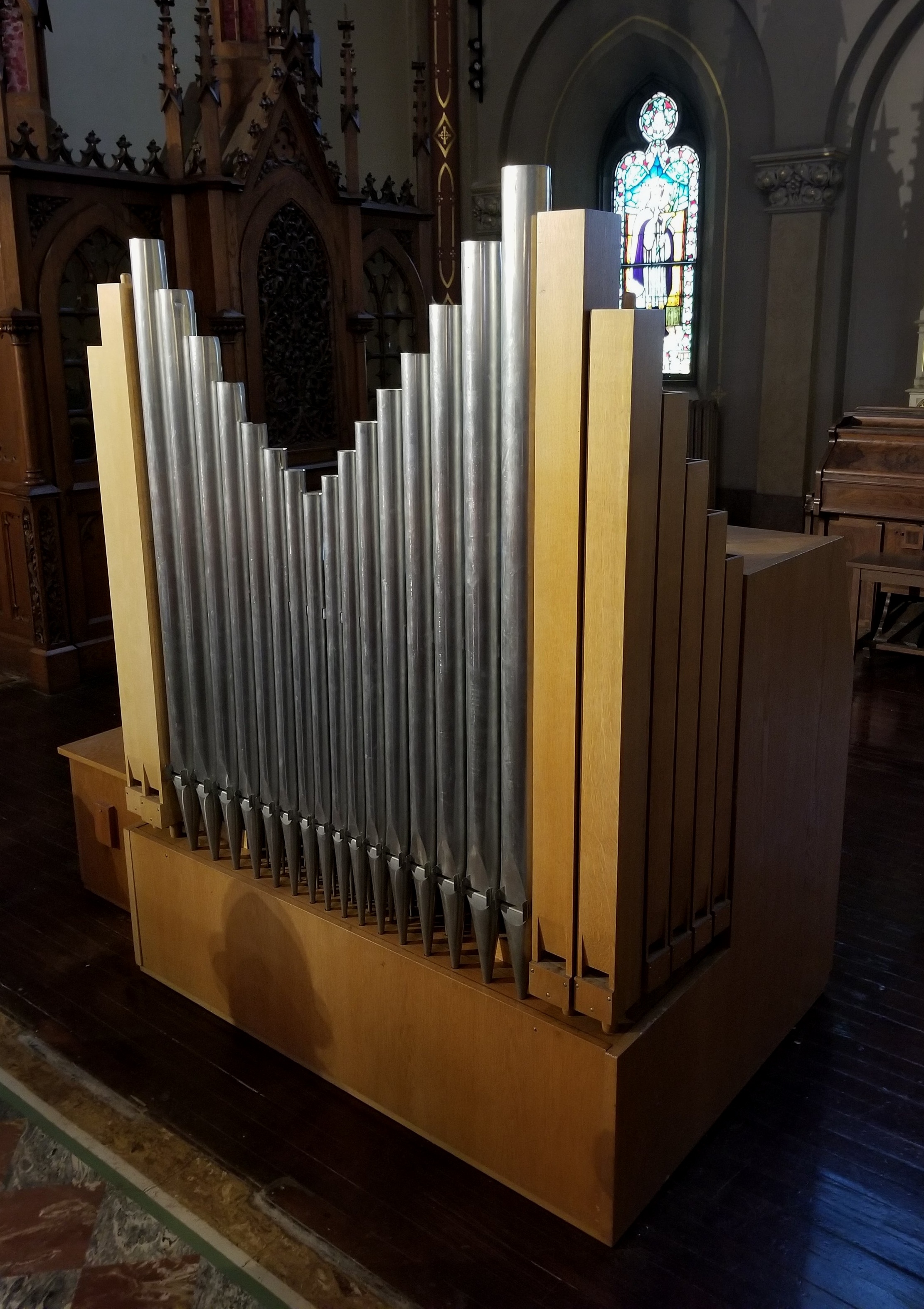 NEW! Installation of the Wilhelm Organ
Here is a picture of our new choir organ which has been installed in the left transept. This smaller organ will serve as a transition until the installation of the new organ in the choir loft is complete. In early July, the choir moved downstairs and began using this temporary organ.
This choir organ is a beautiful instrument, built in Germany in 1975, and was originally installed at the Carmelite Convent in Carmel, California. Our Director of Sacred Music, Dr. Steven Ball, made the long drive to California to retrieve it. He was able to use his organ building skills to assemble the instrument. The organ functions based on a direct mechanical linkage from the key to the pressurized airbox or 'wind chest' that all of the pipes are connected to.
Visit our Organ page for details on how you can help through sponsorship opportunities. Please keep our organ project and our sacred music program in your prayers, and also help us spread the word about this very important project.
St. Joseph, ora pro nobis!
Explore Tradition for Tomorrow